GDPR-2100S Hyperthermic Perfusion Chemotherapy Equipment
---
The body cavity hot perfusion therapy machine is a medical device that uses the principle of hyperthermia to prevent and control the implantation metastasis and curb the cancerous effusion.
Perfusion
temperature
body cavity
treatment
circulation
chemotherapy
tumor
GDPR-2100S Hyperthermic Perfusion Chemotherapy Equipment
---
Product Information

Hyperthermic perfusion in combination with chemotherapy has been widely accepted and clinically applied during a surgery of gastrointestinal cancers for the prevention of cancer cell implantation and metastasis as well as in the treatment of malignant peritoneal or pleural effusion.GD devices are the best choice for the application of hyperthermic intra-peritoneal chemotherapy(HIPEC)or hyperthermic intra-throacic chemotherapy(HITHOC)before surgery(preoperative),during surgery(intraoperative),and after surgery(postoperative)in order to"prevent micro-implant metastasis of cancer cells during the surgery and to contain malignant effusion after the surgery".GD equipment has the following unique features:
1.Rapidly(in 3~5 minutes)achieve desired water temperature(42°C or higher)and the temperature stays constant during the 60 minutes of chemotherapeutic perfusion and circulation.
2.In contrast to other vendors'HIPEC equipment,which can only be applied under systemic anesthesia in the surgical operation room,GD-HIPEC device can easily be used in a private clinic or a treatment room of the Department of Oncology or Internal Medicine.
3.GD-HIPEC is supplied with a set of catheters and accessories for the quick and easy establishment of hyperthermic circulation between the patient and GD-HIPEC machine through local anesthesia.It can easily be performed by a Physician or an Oncologist without assistance of Anesthesiologist.
4.GD-HIPEC can be used before surgery(pre-operative),that is,HIPEC or HITHOC application for the patients who need to contain peritoneal or pleural effusion before seeking surgical removal of malignant tumors.
5.GD-HIPEC can be used during surgery(intra-operative)just like a conventional HIPEC or HITHOC application in the operation room,that is,apply HIPEC or HITHOC immediately after resection of gastrointestinal cancer or lung cancer in order to prevent potential metastasis through micro-implantation of the cancer cells during the surgery.
6.GD-HIPEC can also be used after the surgery(post-operative),that is,HIPEC or HITROC for the patients with recurrent intra-peritonal or intra-pleural malignant effusion months or years after the surgical resection of the original cancer.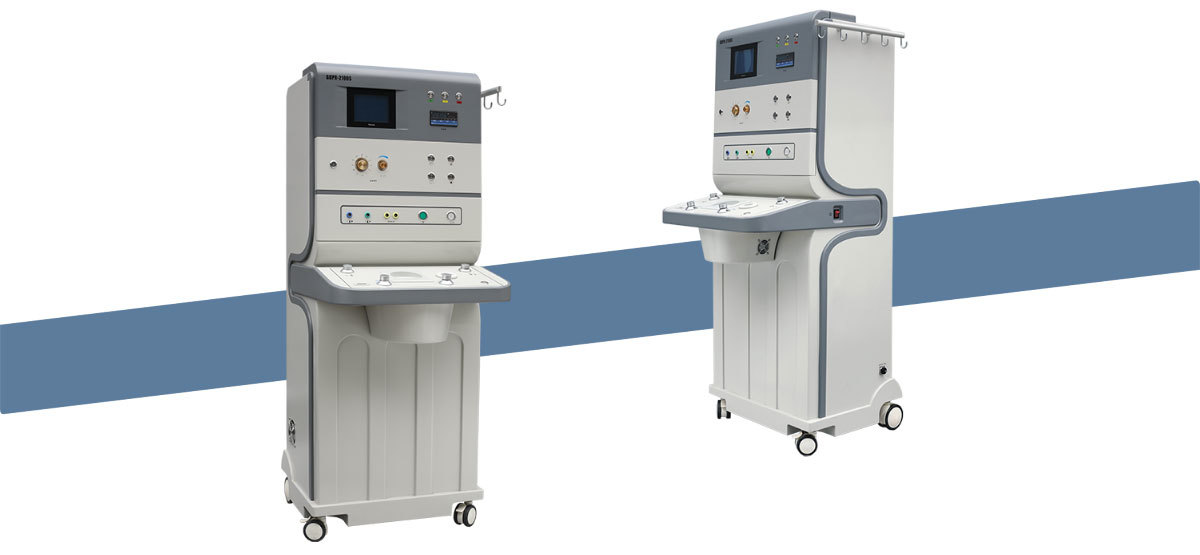 Product price: please call +86 15002902555     
Therapeutic Mechanisms of the GD-HIPEC

Compared to normal cells,tumor cells are more sensitive to high temperature(hyperthermia).Combination of hyperthermia and chemotherapeutic drugs further enhances the anti-cancer effect by more effectively and rapidly killing cancer cells.Hyperthermic perfusion can effectively block malignant effusion by forming a biofilm layer on the surface of lung or intra-peritoneal organs.Based on these cellular and molecular mechanisms,hyperthermic intra-peritoneal chemotherapy(HIPEC)or hyperthermic intra-thoracic chemotherapy(HITHOC)has been developed and applied in the clinical treatment of intra-peritoneal or intra-pleural surface cancer or cancer metastasis.GD has developed an unique hyperthemic perfusion and circulation chemotherapy device by using an external heating device,which can rapidly heat circulating solution to the desired temperature(within 3-5 minutes reaches 42°C or higher)and constantly keep the desired temperature during the 60-90 minutes of HIPEC or HITHOC procedure.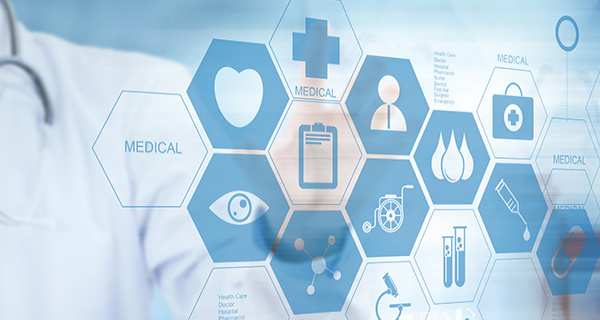 Benefits to the patients using GD-HIPEC or -HITHOC devices

1.Short treatment course:in general,3 times treatment within 10 days of hospital stay for one course HIPEC or HITHOC therapy.
2.Significant therapeutic effect:significant improvement in the control rate of malignant effusion.
3.Stable long-term effect:dramatic extension of remission period;significant improvement in the quality of life;and remarkable reduction in the recurrence rate of malignant effusion.
4.No damage to physiological function and no adverse sequelae.
5.Increase the concentration of chemotherapeutic drugs in the intra-peritoneal or intra-pleural spaces,reduce the toxic and side effects.
6.Superior to other methods for the prevention and treatment of cancer implantation metastasis as well as control of malignant peritoneal or pleural effusion.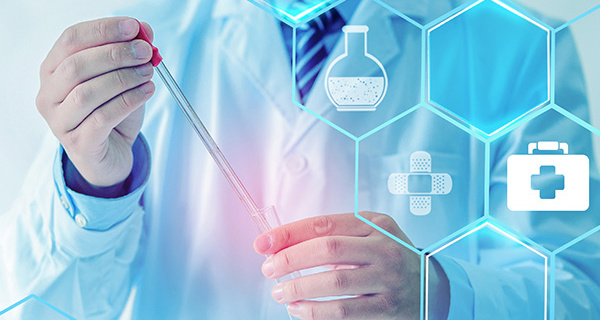 Advantages of using GD-HIPEC or GD-HITHOC devices

1.Good applicability:minimally invasive dual channels are available for medical surgery
2.Good safety:accurate and stable temperature and flow rate,safe,controllable and multiple protections
3.Good thermal drug property:thermostatic circulation thermochemotherapy with uniform distribution and high thermal sensitivity
4.Good selectivity:diversified perfusion modes and multiple prevention and control ranges
5.Good operability:easy to master the equipment operation,easy to execute repeatedly
Technical Parameter

1.Working power supply:AC220V±10%50Hz±1%

2.Rated output power:1800VA

3.Temperature control range:38-48℃

4.Real time temperature control accuracy:±0.1℃

5.Real time temperature display accuracy:±0.1℃

6.Flow/flow rate control range:0-1300ML/min

7.Flow/flow rate control accuracy:≤±5%

8.Measuring sensitivity of temperature sensor:±0.01℃

9.Circulating pressure≤60Kpa

10.Working noise≤60dB(A)

Computer system:LCD touch screen,with good human-computer dialogue interface,which can display treatment mode,treatment time,temperature parameters,temperature curve,flow rate and other treatments

Parameters have multiple cycle modes
ONLINE MESSAGE
* Note: Please be sure to fill in the information accurately and keep the communication open. We will get in touch with you as soon as possible